Our Church Staff
David L. Phillips, Pastor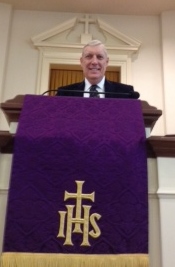 Rev. David L. Phillips is a graduate of Wilson High School and Old Dominion University (Bachelor of Science, Social  Psychology). In 1981, he received his Masters in Divinity & Pastoral Care from the Southern Baptist Theological Seminary. 
David joined the Army Reserve in 1969 and achieved the rank of Sergeant First Class. After 20 years he was commissioned as a 1st LT. Chaplain in August, 1989.  During his career in the army, David served at Fort Eustis, Honduras, Germany, Iraq, Fort Meade and Fort Benning.  In June of 2010, David retired with the rank of Major with 39 years of service.
In addition to his army career, David served as pastor for Highland Baptist Church in Great Falls, Montana. He also served several area churches from 1981 to 1999 including Northwest Baptist Church (pastor), Green Lakes Baptist Church (interim pastor), West Norfolk Baptist Church (interim pastor), Bowers Hill Baptist Church (interim pastor), and River Shore Baptist (interim pastor).   David has served as the pastor of Cradock Baptist Church since 2011.
David is married and has 2 grown sons.
Jackie Phillips, Music

Director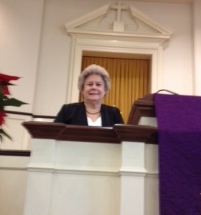 Jackie Forehand Phillips was born and raised in Portsmouth. She became a member of Calvary Baptist Church at age 12.  She graduated from Wilson High School, Bluefield College and Carson-Newman College (now University) with a Bachelor of Music Degree in Church  Music. 
Jackie served as Minister of Music at Calvary Baptist Church, Interim Minister of Music at Western Branch Baptist Church, Minister of Music at Westhaven Baptist Church and as Music Director for The Infantry Center Chapel at Ft. Benning, GA. 
In addition, Jackie served for many years as the Music Director for the Portsmouth Baptist Association and as an officer for the Virginia Baptist Church Music Conference at Eagle Eyrie. She was also a founding member of The Virginia Baptist Women's Chorale composed of Ministers of Music and other church music leaders from across Virginia. She also served as their Director. 
Jackie was employed by Maryview Medical Center as its Information Coordinator working with staff, patients, families and volunteers. 
In addition to Jackie's love for music is her love for "anything canine." She thoroughly enjoyed her time volunteering at PAWS Columbus (GA).  
Jackie married Army CH David Phillips in 2005, became a step-mom for his two sons and moved to Ft. Benning, GA. When David retired in 2010, they returned home to Chesapeake and became a part of Freemason Street Baptist Church in Norfolk.  
Upon returning home Jackie reinstated her membership with the Portsmouth Music Club and became the Director of the "Beazley Singing Beez" chorus sponsored by the Beazley Senior Center in Portsmouth.
Tristi Chan – Pianist / Organist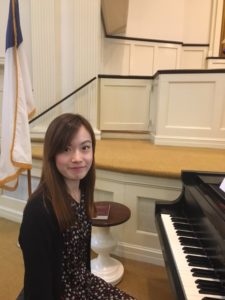 Tristi Chan graduated from the Indiana University Jacobs School of Music with a Master of Music degree in Piano Performance. Miss Chan studied with pianist Mrs. Reiko-Shigeoka Neriki as a recipient of the Artistic Excellence Award.

Tristi began studying piano at the age of three. She obtained ATCL (Associate of Trinity College, London), the piano performance diploma when she was fourteen and finished the Diploma of the Associated Board of the Royal Schools of Music in 2008. She pursued her undergraduate degree in piano performance at Cameron University where she studied with pianist, Dr. Hyunsoon Whang.

During her college life, she has given many performances and recitals in universities in the United States. She was the winner of the Oklahoma Music Teachers Association Collegiate Division Piano Competition in 2009. She was also the recipient of the McMahon Scholarship, Aldine Cash Music Scholarship, Presser Scholarship, and the William Fletcher Memorial Piano Award several times. She is a member of Mu Phi Epsilon, the international music honor society, Pi Kappa Lambda, the American music honor society, Phi Kappa Phi, an honor society that recognizes and promotes academic excellence in all fields. With her academic excellence, she was chosen to be on the Dean's List and President's Honor roll numerous times. Miss Chan is an experienced piano teacher and piano accompanist. 
Deborah Balch, Administrative Secretary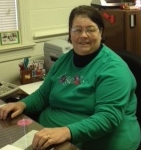 Debbie F. Balch serves as our administrative secretary.  She is a Portsmouth native   and a long-time member of Grove Park Baptist Church.  Debbie attended Wilson High School and worked for the Portsmouth Public School System for 34 years before retiring.  Debbie was also employed by Park View Baptist Church for several years.   She is married and has two grown sons.