Helping people connect with God & with each other ……
---
---

Our Father which art in heaven, Hallowed be thy name. Thy kingdom come. Thy will be done in earth, as it is in heaven. Give us this day our daily bread. And forgive us our debts, as we forgive our debtors. And lead us not into temptation, but deliver us from evil: For thine is the kingdom, and the power, and the glory, for ever. Amen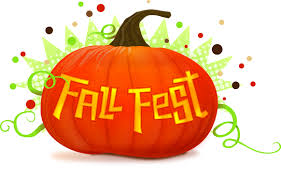 Children's Fall Fest @ Cradock Baptist Church


October 28, 2017 – 4:00 PM to 6:00 PM
Join us for games, crafts, costume contest, food, fun and fellowship!
CELEBRATING 98 YEARS
What a blessing and what a JOY it is to celebrate 98 years of faithful ministry at Cradock Baptist Church! A church is not a building but rather it is a Church Family and a Body of Christ. Thanks be to God for blessing so many through this church. We remember and are thankful for all the Saints who served so faithfully to build this church. To all who currently serve, served in years past and our friends and family,THANK YOU for being a part of the 98 years that Cradock Baptist Church has served from 96 Afton Parkway. So many of you continue to love and support this church and for that we are so grateful. It is our prayer that the Lord will continue to lead us and bless us as we continue to share His love in this community.
Our history …..
Cradock Baptist Church was organized on October 12, 1919, just one year after the Cradock community was established as one of the earliest planned communities in the country. Cradock was built by the U.S. Government to house shipyard workers during World War I. Its streets are laid out in the shape of an anchor and named for naval heroes.
The first church building was a white wooden structure, formerly a Dispensary purchased from the government, and was moved to land owned by the church on Cradock's main thoroughfare, Afton Parkway. This building was used until 1932 when the original brick building was built and dedicated. The upstairs of this building is now used as an Activities Center, and the original first floor Sunday School rooms, Fellowship Hall and kitchen are still in use.
As the church continued to grow and be strengthened, with membership reaching over 1,000, a new three-story educational building was completed in 1953. In 1971 the present sanctuary, office complex, choir room, and classrooms complex was dedicated. The sanctuary houses a twenty-seven rank Möller pipe organ and a Boston baby grand piano which enhance the church's music ministry.
The Rev. V.H. Council was the first pastor of Cradock Baptist Church. Through the years, other pastors include : Rev. John T. Coburn (1920-1923); Rev. W.S.O. Thomas (1924-1925); Rev. J.E. Pate (1925); Rev. Ralph W. Mapp (1926-1933); Rev. R. Cole Lee (1934-1937); Rev. E.F. Chauncey (1937-1939); Rev. J.T. Garland Moore (1939-1945); Rev. Harvey L. Bryant, Sr. (1945-1954); Rev. Henry L. Foster, Jr. (1955-1968); Rev. Dr. Emory E. Byrum (1969-1989); Dr. William Lumpkin (Interim 1989-1990); Rev. Charles H. Riggs (1990-1992); Dr. David R. Denney (1992-2002); Rev. James Woodland (Interim 2002-2004), Rev. Rob Edwards (2004-2011) and the current pastor, Rev. David L. Phillips
Prison Ministry – Hampton Roads Regional Jail
We are collecting bibles for the Prison Ministry at the Hampton Roads Regional Jail. If you have bibles that you are not using and would like to donate to this ministry, please bring them to the church.  Collection boxes are located in the narthex, at the Harris Road door and in the downstairs social hall.
Children's Ministry
Join us on Wednesday nights at 6:00 pm for dinner with the combined children and  youth group.  From  6:30 pm  until 7:00 pm  the children enjoy a time of bible study, music and more.  See you Wednesday!
Youth Group
Join us on Wednesday nights at 6:00 pm for dinner followed by a time of fellowship and bible study.  See you there!
Mark  Your Calendar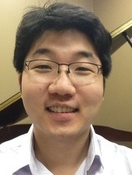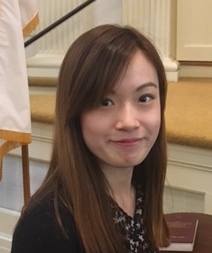 You might say ….. It Takes A Family!
Cradock Baptist Church has been more than blessed by a family of accomplished musicians who have shared a music ministry that fills the sanctuary wtih the presence of the Lord each and every Sunday. Tristi Chan, Simeon Kim and Ike Chan truly have God given talents and share them freely with those around them.
First came Simeon who served as our pianist/organist followed by his wife Tristi who currently serves as our pianist/organist. Alo…ng with Simeon and Tristi we have been blessed by Ike who is Tristi's brother. All three are accomplished musicians and instructors at the SK Piano Academy in Chesapeake where they offer piano, violin and viola lessons as well as music theory classes.
If you love the Lord, church music, hearing a Baby Grand Piano sing and you were in Cradock Baptist Church this morning you were blessed beyond measure.  Tristi and Ike played  piano duets for "Crown Him With Many Crowns" and "Come, Thou Fount of Every Blessing".
Thank you Tristi and Ike!  Thank you Jackie Phillips for bringing this family of accomplished musicians to our church.  And, thank you Simeon Kim for serving as our pianist initially and then sharing Tristi and Ike with us!  God bless you!
A Ministry of  MUSIC and SONG!
"For I know the plans I have for you," declares the Lord, "plans to prosper you and not to harm you, plans to give you hope and a future. Then you will call upon me and come and pray to me, and I will listen to you. You will seek me and find me when you seek me with all your heart." Jeremiah 29:11-13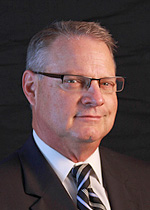 Dr. Randy Ashcraft
Center for Healthy Churches
Thank you Dr. Randy Ashcraft of the Center for Healthy Churches  for joining us on Sunday August 13th.  We appreciate you sharing your time and talents with our deacons during breakfast, delivering the inspiring  "Created to Sail" message during the 11:00 AM worship service and joining us for lunch followed by  a discussion about the Center for Healthy Churches.  Thank you for challenging us to evaluate ourselves and our church as we look to the future of this ministry in the Cradock community.
 Note:  The October, 2017 Newsletter has been added to the "News" section.
This Week at Cradock Baptist Church
Monday, October 16, 2017
12:00 PM – Cradock Oasis (AA)
6:00 PM – Knitting Nights

Tuesday, October 17, 2017
12:00 PM – Cradock Oasis (AA)
Wednesday, October 18, 2017
12:00 – Cradock Oasis (AA)
6:00 PM – Children / Youth
6:30 PM – Business Meeting
7:30 PM – Adult Choir Rehearsal
Thursday, October 19, 2017
12:00 PM – Cradock Oasis (AA)
5:30 PM – Acteens
7;00 PM – Freebird (N/A)
Friday, October 20, 2017
12:00 PM – Cradock Oasis (AA)
Saturday, October 21, 2017
11:00 AM – 3:00 PM – "Come Home to Cradock" (Afton Square in Cradock)
8:00 PM – Cradock Study Group (AA)
Sunday, October 22, 2017
9;30 AM – Sunday School
10:00 AM – Robins Class
11:00 AM – Worship Service
7:30 PM – Cradock Study Group (AA)

---
---