Helping people connect with God & with each other ……
---
---

Our Father which art in heaven, Hallowed be thy name. Thy kingdom come. Thy will be done in earth, as it is in heaven. Give us this day our daily bread. And forgive us our debts, as we forgive our debtors. And lead us not into temptation, but deliver us from evil: For thine is the kingdom, and the power, and the glory, for ever. Amen.

Sunday Services
9:45 AM – Sunday School
10:00 AM – Robin Class
11:00 AM Worship Service


——————————————–



Cradock Baptist Church recently received a message of commitment and inspiration wrapped in God's love. It was written by a former member of our church who continues to support us in more ways than we can imagine.
We have been blessed by these words and trust that you will be also.
…………………………………………………………………………….

I have taken your request seriously and pray every day for the presence of the Holy Spirit to guide you on your journey.
Fifty-eight years ago I was welcomed into CBC. I was nurtured for many years by wonderful, caring people who believed in me and the redeeming love of Christ. My gratitude for them is boundless.
My hope and prayer for all of you is that you continue to share Christ's love with all who enter, making CBC a gracious and welcoming place.
Today I am 67 years old. I love to give back on my birthday. Please accept this gift given in honor of all of you – today – who serve Christ in His church!
We should aspire to live so we may have as great of an impact on the lives we are allowed to touch as those you have come before us and that we will leave behind a legacy that the lyrics of "Find Us Faithful" outline.
"We're pilgrims on the journey of the narrow road and those who've gone before us line the way Cheering on the faithful, encouraging the weary; their lives a stirring testament to God's sustaining grace
Surrounded by so great a cloud of witnesses; let us run the race not only for the prize But as those who've gone before us, let us leave to those behind us The heritage of faithfulness passed on through godly lives
Oh may all who come behind us find us faithful; May the fire of our devotion light their way May the footprints that we leave lead them to believe and the lives we live inspire them to obey
Oh may all who come behind us find us faithful."
CRADOCK BAPTIST CHURCH (1919) ..
CELEBRATING 98 YEARS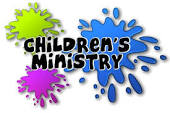 Children's Ministry
Join us on Wednesday nights at 6:00 pm for dinner with the combined children and  youth group.  From  6:30 pm  until 7:00 pm  the children enjoy a time of bible study, music and more.  See you Wednesday!
Youth Group
Join us on Wednesday nights at 6:00 pm for dinner followed by a time of fellowship and bible study.  See you there!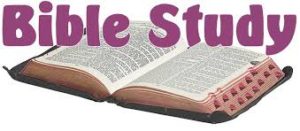 Join us on Wednesday nights at 6:30 PM for Bible Study with Rev. David Phillips.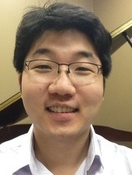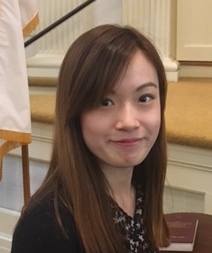 You might say ….. It Takes A Family!
Cradock Baptist Church has been more than blessed by a family of accomplished musicians who have shared a music ministry that fills the sanctuary wtih the presence of the Lord each and every Sunday. Tristi Chan, Simeon Kim and Ike Chan truly have God given talents and share them freely with those around them.
First came Simeon who served as our pianist/organist followed by his wife Tristi who currently serves as our pianist/organist. Alo…ng with Simeon and Tristi we have been blessed by Ike who is Tristi's brother. All three are accomplished musicians and instructors at the SK Piano Academy in Chesapeake where they offer piano, violin and viola lessons as well as music theory classes.
If you love the Lord, church music, hearing a Baby Grand Piano sing and you were in Cradock Baptist Church recently you were blessed beyond measure.  Tristi and Ike played  piano duets for "Crown Him With Many Crowns" and "Come, Thou Fount of Every Blessing".
Thank you Tristi and Ike!  Thank you Jackie Phillips for bringing this family of accomplished musicians to our church.  And, thank you Simeon Kim for serving as our pianist initially and then sharing Tristi and Ike with us!  God bless you!
A Ministry of  MUSIC and SONG!
"For I know the plans I have for you," declares the Lord, "plans to prosper you and not to harm you, plans to give you hope and a future. Then you will call upon me and come and pray to me, and I will listen to you. You will seek me and find me when you seek me with all your heart." Jeremiah 29:11-13
This Week at Cradock Baptist Church
Monday, February 19, 2018
12:00 PM – Cradock Oasis (AA)


6:00 PM – Knitting Nights





Tuesday, February 20, 2018


12:00 PM – Cradock Oasis (AA)

Wednesday, February 21, 2018
12:00 PM  – Cradock Oasis (AA)
 6:00 PM – Children/Youth Group
6:30 PM – Adult Bible Study
7:30 PM – Adult Choir Rehearsal

Thursday, February 22, 2018
12:00 PM – Cradock Oasis (AA)
6:00 PM – Acteens
7:00 PM – Choir Rehearsal
7;00 PM – Freebird (N/A)
Friday, February 23, 2018
12:00 PM – Cradock Oasis (AA)
Saturday, February 24, 2018
8:00 PM – Cradock Study Group (AA)
Sunday, February 25, 2018
9;45 AM – Sunday School
10:00 AM – Robin Class
11:00 AM – Worship Service
7:30 PM – Cradock Study Group (AA)

Deacon of the Week – Michelle Evans
---
---