Helping people connect with God & with each other
---
---
Our Father which art in heaven, Hallowed be thy name. Thy kingdom come. Thy will be done in earth, as it is in heaven. Give us this day our daily bread. And forgive us our debts, as we forgive our debtors. And lead us not into temptation, but deliver us from evil: For thine is the kingdom, and the power, and the glory, for ever. Amen
Join us Friday night, July 15th @ 7:00 PM for Movie Night!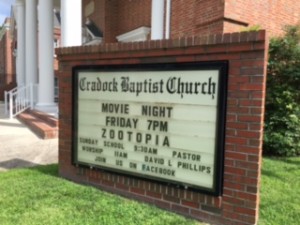 VACATION BIBLE SCHOOL ..
August 8 – 12 ..
6:00 PM – 8:30 PM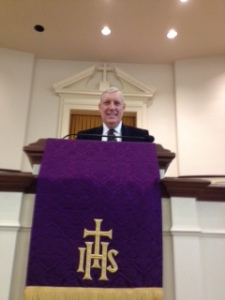 Pastor's notes ….
Here it is July and the summer is about half over. When review-ing our strengths and weaknesses, the church of tomorrow will be made up of the young people we teach and mentor today or there will be no church. With that in mind, we would like to capitalize on our youth.
We have two big events coming up that we as a church need to get behind and support: Vacation Bible School and an outside carnival of sorts. Vacation Bible School will be held August 8-12 from 6:00 to 8:30 pm. To begin with a bang, why don't we have a big celebration on Saturday, August 6, in front of the church to emphasize our children and youth programs. We are considering securing the trailer from the Portsmouth Baptist Association which includes a bounce house, obstacle course, sno cone machine, etc. This event would also serve as a great kick off for VBS which will start that following Monday.
The celebration outside can be a great time to share with the community and let them know we see their children as an important asset. Also, it can ensure them our church is a safe place for their children to come. In addition, the celebration can serve as a recruiting and pre-registration tool for VBS. This event along with VBS needs all of our support.
As we look to the near future, we must decide how we can better minister to our children and mentor them in Christ to be the next leaders of our church. If we do not be-friend, teach and mentor them now, what will we have for the future?  We have a mission before us to make a difference in this community, but we need to concentrate on the children now, for they are our future!!
In His Service, Pastor Dave Phillips
  This Week at Cradock Baptist Church
Monday, July 11, 2016
12:00 PM – Cradock Oasis (AA)
5:30 PM – VBS Committee Meeting
6:00 PM – Knitting Nights
Tuesday, July 12, 2016
12:00 PM – Cradock Oasis (AA)
1:30 – 4:00 PM – Pastor's Office Hours
Wednesday, July 13, 2016
12:00 PM – Cradock Oasis (AA)
6:00 PM – Youth & Children Group
6:00 PM – Pizza Dinner ($3 per person)
6:30 PM – Quarterly Business Meeting
Thursday, July 14, 2016
12:00 PM – Cradock Oasis (AA)
5:30 PM – Acteens
7:30 PM – Freebird NA
Friday, July 15, 2016
12:00 PM – Cradock Oasis (AA)
7:00 PM – Movie Night
Saturday, July 16, 2016
12:00 PM – Door Knocking
8:00 PM – Al-Anon Family Group & Cradock Study Group (AA)
Sunday, June 17, 2016
9:30 Sunday School
10:00 AM – Robin Class
11:00 AM – Worship Service 
7:30 PM – Cradock Study Group (AA)
Deacon of the Week: Mike Mercer
************************
.
After Church Social
Join us for our after church social the 1st & 3rd Sundays
 immediately following our 11:00 AM worship service.
Everyone is invited.
---
---