Helping people connect with God & with each other
---
---
Our Father which art in heaven, Hallowed be thy name. Thy kingdom come. Thy will be done in earth, as it is in heaven. Give us this day our daily bread. And forgive us our debts, as we forgive our debtors. And lead us not into temptation, but deliver us from evil: For thine is the kingdom, and the power, and the glory, for ever. Amen
   Notes from David L. Phillips, Pastor:
As we are fast approaching the end of Summer, we wonder where it went. Let us not look backwards but forward to September. Let us ask ourselves what we can do to improve our worship experiences.
Change starts with us and our commitment to do what we can under the Lord's guidance. Offer your assistance don't wait to be asked. Give of yourselves more sacrificially of your time, talents, or finances. Invite your family, friends, neighbors, and acquaintances to worship with us. Your witness speaks volumes, whether good or bad.
Let me encourage you to start praying for the Lord to lead you to someone who needs to know Him, who needs a good friend to see them through difficult times, or who needs to get involved with a support system. There is nothing better than getting help from the Lord and having a good Church Family. We have to love them into the Kingdom and that takes all of us!
A good time to invite someone to experience us as a "church" will be at our Inside Church Picnic on August 29th. There we can show them good old Southern Hospitality and a great big dose of Christian love.
What a Blessed Fall we can have at Cradock Baptist if we first start visualizing what we can become and then ask the Lord to show us through Prayer how it can become a Reality.
In His Service, Dave
Mark your Calendar

for

Vacation Bible School
August 10th – August 14th
6:00 PM to 8:00 PM

for

children of all ages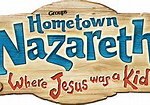 ---
This Week @ Cradock Baptist
Monday, July 27, 2015
11:00  AM –  Lifeline (Al-Anon)
12:00 PM –  Cradock Oasis (AA)
6:00 PM –  Knitting Nights
Tuesday, July 28, 2015
12:00 PM –  Cradock Oasis (AA) 
Wednesday, July 29, 2015
12:00 PM –  Cradock Oasis (AA)
6:00 PM –  Youth Group / Vacation Bible School preparation
6:30 PM  – Prayer and Bible Study
Thursday, July 30, 2015
 12:00 PM –  Cradock Oasis (AA)
7:00 PM –  Choir Rehearsal
7:00 PM –   Freebird NA 
Friday, July 31, 2015
12:00 PM –  Cradock Oasis (AA)
6:30 PM – Vacation Bible School preparation
Saturday,  August 1, 2015
8:00 PM –  Al-Anon Family Group, Cradock Study Group (AA)

 
Sunday, August 2, 2015
9:30 AM  – Sunday School
10:00 AM –  Robin Class
11:00 –  Worship Service
Noon – After Church Social
7:30 PM –  Cradock Study Group (AA) 
---
.
After Church Social
Join us for our after church social the 1st & 3rd Sundays
 immediately following our 11:00 AM worship service.
Everyone is invited.
---
"Operation Inside Out"
Since our March church-wide luncheon, "Operation Inside Out" has been involved in initiating a number of outreach efforts including (1) the distribution of Cradock Baptist Church cups to more than 40 children who attended Movie Night, (2) the distribution of more than 1000 door hangers in the Cradock community sharing our Easter services calendar as well as our normal schedule, (3) the Cradock Baptist Church sponsorship of a Cradock Little League team, (4) posting of signs  in the community  announcing our Easter Services and the Children's Easter Celebration and our youth participating in the 97th annual 4th of July bike parade in Cradock.
In addition to these efforts, we continue to listen to the congregation and request additional ideas and suggestions to support "Operation Inside Out".   This effort is only successful with the Lord's guidance and the support of our entire church family.  We are encouraged by comments of some who attended our Easter services who let us know that the door hangers, signs and our social media (website & Facebook) were instrumental in leading them to our church.  What a blessing to have 85+ children at the Children's Easter Celebration, 50+ at the Easter Sunrise Service and 100+ at the 10:00 AM Easter Worship Service. 
The committee has most recently been involved in meeting with every committee of the church to find ways to work together in support of Operation Inside Out.  These meetings have resulted in a spirit of open communication and valuable recommendations as we seek to share the ministry of Cradock Baptist Church in the Cradock community.
Our prayers for our church are being answered.  Please continue to pray for our church and "Operation Inside Out" as we continue to seek the Lord's will and guidance for Cradock Baptist Church. 
---