Helping people connect with God & with each other
---
---
Our Father which art in heaven, Hallowed be thy name. Thy kingdom come. Thy will be done in earth, as it is in heaven. Give us this day our daily bread. And forgive us our debts, as we forgive our debtors. And lead us not into temptation, but deliver us from evil: For thine is the kingdom, and the power, and the glory, for ever. Amen 
Remembering the family of Russell Mathews in our prayers …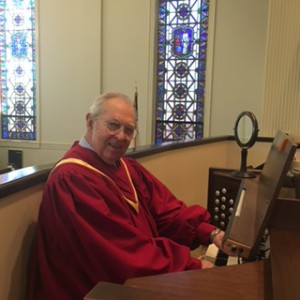 2 Timothy 4:6-9 For I am now ready to be offered, and the time of my departure is at hand. I have a fought a good fight, I have finished my course, I have kept the faith: Henceforth there is laid up for me a crown of righteousness, which the Lord, the righteous judge shall give me at that day: and not to me only but until all them also that love his appearing.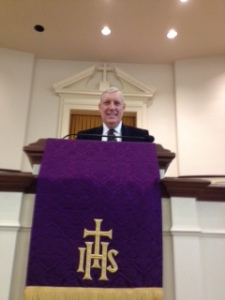 Pastor's notes …
Dear Congregation:
It has almost been two months since Rev. Joseph Holland challenged us to live Intentional Christian Lives. He gave us a good beginning statement for each morning to help keep us on track to live every moment for our Savior and Lord that others may see Jesus in our everyday lives. That statement to begin each new day with is: "Today, I will Honor Christ in everything I say and do." If we are going to make an impact on our world and the area around our church, we have to live to show others that we are different. Different enough that they start inquiring as to why we live and behave as we do. Then we have a ripe opportunity to share what Christ has done for us and what He has given us. Our society has forgotten the values our country was founded upon as well as the kindness and love that Christ gives us that makes the difference.
As the summer begins, we should not lose sight that to change our world society has to see a difference is us!! We have to be Christ's spokesmen and His exam-ple so others will want what we have because of how we live and treat everyone. We begin by reminding ourselves whose we are and who we represent! We have to live out Christ's values and treat others as Christ would treat them. Then and only then will we stand out as different people; people who can be trusted; and people who care about all! To add to that, I encourage you to pray daily for your Christ's example and to pray for our church as we strive to touch lives.
  In His Service, Pastor Dave Phillips
  This Week at Cradock Baptist Church
Monday, June 20, 2016
12:00 PM – Cradock Oasis (AA)
6:00 PM – Youth Council Meeting
Tuesday, June 21, 2016
12:00 PM – Cradock Oasis (AA)
1:30 – 4:00 PM – Pastor's Office Hours
Wednesday, June 22, 2016
12:00 PM – Cradock Oasis (AA)
6:00 PM – Youth & Children Group
6:30 PM – Prayer & Bible Study
7:30 PM – Choir Rehearsal
Thursday, June 23, 2016
12:00 PM – Cradock Oasis (AA)
5:30 PM – Acteens
7:30 PM – Freebird NA
Friday, June 24, 2016
12:00 PM – Cradock Oasis (AA)
7:00 PM – Movie Night
Saturday, June 25, 2016
12:00 PM – Storehouse Open for Distribution
8:00 PM – Al-Anon Family Group & Cradock Study Group (AA)
Sunday, June 26, 2016
9:30 Sunday School
10:00 AM – Robin Class
11:00 AM – Worship Service 
7:30 PM – Cradock Study Group (AA)
Deacon of the Week: Bernie Kraatz
************************
.
After Church Social
Join us for our after church social the 1st & 3rd Sundays
 immediately following our 11:00 AM worship service.
Everyone is invited.
---
---