Helping people connect with God & with each other ……
---
---

Our Father which art in heaven, Hallowed be thy name. Thy kingdom come. Thy will be done in earth, as it is in heaven. Give us this day our daily bread. And forgive us our debts, as we forgive our debtors. And lead us not into temptation, but deliver us from evil: For thine is the kingdom, and the power, and the glory, for ever. Amen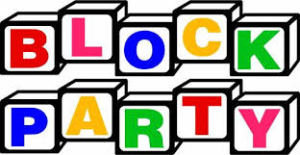 A BIG thank you to all who participated in, supported and attended the Baptist Church BLOCK PARTY August 6th. 
It was another GREAT DAY for Cradock Baptist Church complete with hotdogs, chips, watermelon, corn hole, the bounce house & obstacle course, the dunking booth, water balloons, music by Southside Brass, Billy Bible and more!
What a thrill to meet and visit with our Cradock neighbors.  We hope you will join us for Vacation Bible School this week from 6:00 PM to 8:30 PM and worship with us this Sunday!

 VACATION BIBLE SCHOOL ..
August 8 – 12
A BIG thank you to Erin Bracy, Teena Wise and all the volunteers who supported the 2016 Vacation Bible School.  It "takes a church" to deliver a Vacation Bible School.  The enthusiasm and smiles of all those who attended confirmed that a good time was had by all and that the Lord was present each and every night.
During the 11:00 AM Worship Service on Sunday (8/14/16) we will recognize those who attended this year's Vacation Bible School. 
To those who were with us for VBS, we hope to see you tomorrow.
  Bring your family!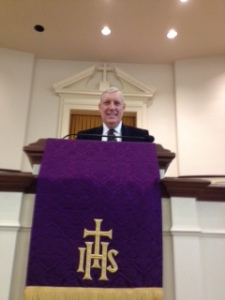 Pastor's notes ….
Well, the summer is almost gone and time stands still for no one; it seems to march on. But before the summer is over, we are going to try to capture our community with a Block Party to be held on Saturday, August 6, from 11:00 a.m. to 2:00 p.m.
This is a great opportunity to tell the community about Cradock Baptist Church's ministries, especially our ministries to the children and the youth. It will be a fun day with a stage, a bounce house, an obstacle course, and a dunking booth.
Come and help Cradock Baptist reach our community for the sake of Christ. There is something that everyone will be able to do to assist us with accomplishing this event.
The other purpose of the Block Party is to pre-register participants for Vacation Bible School since it begins on the following Monday. VBS will be held Monday – Thursday, August 8-11 from 6:00-8:30 p.m. It will culminate on Friday, August 12, with a Family Night Dinner at 6:00 p.m. We are making plans for this VBS to be special. We will be focusing on teaching the kids about the Bible as well as the specialness of church and worship.
I sincerely hope you will seriously consider how you can be involved in both of these events. We must promote our church to the community as we prepare to go into the fall. Children and youth are the life blood and the future of our church.
Come help us reach our community for Christ as that is what Christ has commissioned us to do. "Go ye therefore …"
In His Service, Pastor Dave Phillip
  This Week at Cradock Baptist Church
Monday, August 15, 2016
12:00 PM – Cradock Oasis (AA)
6:00 – Knitting Nights
Tuesday, August 16, 2016
12:00 PM – Cradock Oasis (AA)
1:30 – 4:00 PM – Pastor's Office Hours
Wednesday, August 17, 2016
12:00 PM – Cradock Oasis (AA)
6:00 PM – Youth
6:00 PM – Pizza Dinner
6:30 PM – Called Business Meeting
Thursday, August 18, 2016
12:00 PM – Cradock Oasis (AA)
7:30 PM – Freebird NA
Friday, August 19, 2016
12:00 PM – Cradock Oasis (AA)
7:00 PM – Movie Night
Saturday, August 19, 2016 
10:00 AM – PBA WMU Leaders Meeting at Churchland Baptist
12:00 PM – Door Knocking
8:00 PM – Al-Anon Family Group & Cradock Study Group (AA)
Sunday, August 21, 2016
9:30 Sunday School
10:00 AM – Robin Class
11:00 AM – Worship Service  (Vacation Bible School)
7:30 PM – Cradock Study Group (AA) / Al-Anon Family Group
Deacon of the Week: Joan Mercer
************************
.
After Church Social
Join us for our after church social the 1st & 3rd Sundays
 immediately following our 11:00 AM worship service.
Everyone is invited.
---
---